Jeep Clubs in PA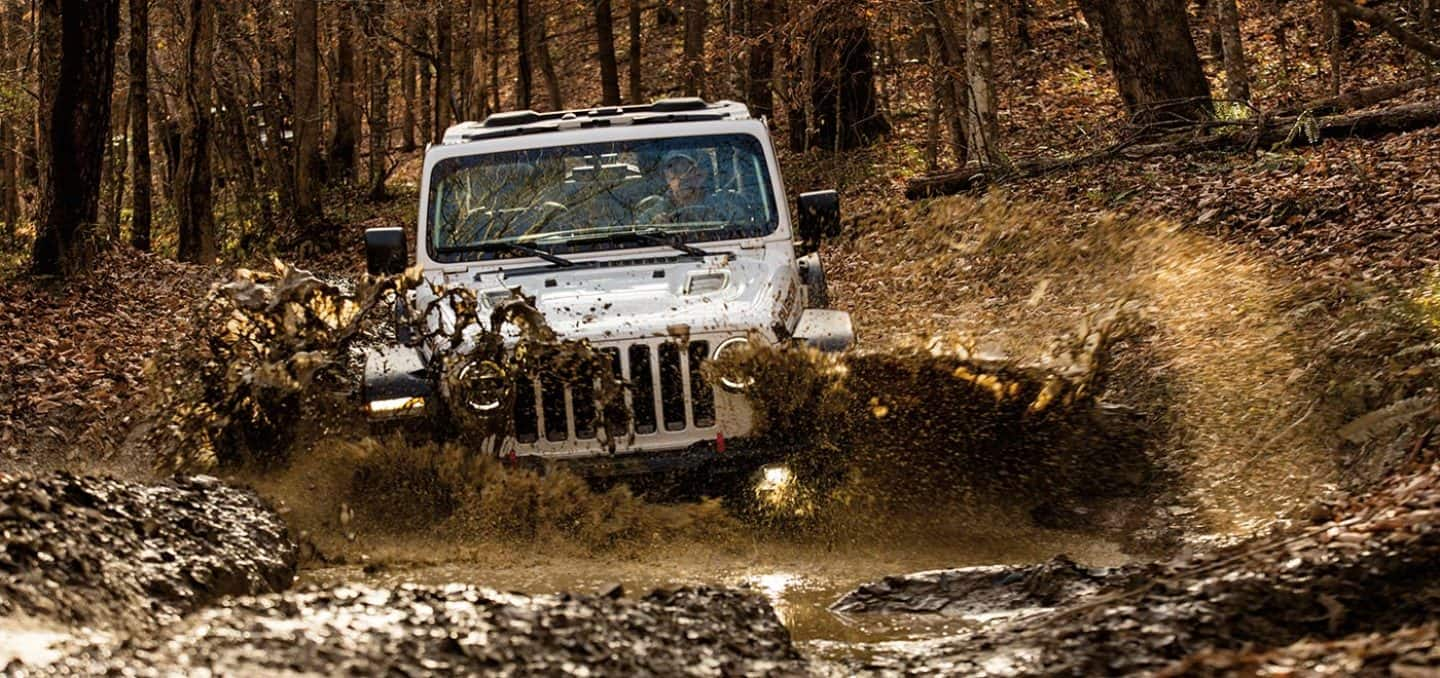 Jeep Clubs in PA
Brought to you by Victory DCJR
One of the best parts about owning a Jeep is the camaraderie that comes with the emblem. Much like the Jeep wave, Jeep clubs unite owners to make friends, learn more about their Jeep and driving tips, and, most importantly, enjoy that common passion, living the Jeep life to the fullest! Pennsylvania has an extensive list of Jeep clubs all over the state. No matter your background, joining a Jeep club is a great way to meet people just like you and stay active on the trails. Keep reading below to learn more about a handful of these clubs and what they have to offer.
Why Join a Jeep Club?
There are a ton of benefits to joining a Jeep club. These include the camaraderie mentioned above, as well as knowledge sharing and discovering new trails. Jeep clubs are great for expert off-road enthusiasts to share their passion with others. They're also an excellent way for new Jeep owners to learn the off-roading ropes from these experts. If you're already into off-roading, joining a Jeep club is a great way to find new trails you otherwise might not discover. It doesn't matter what your knowledge or skill level is; all you need is a longing for adventure and a deep love for your Jeep!
What Are Some PA Jeep Clubs?
Blue Mountain Jeep Alliance: This club has been around for 25 years and aims to unite people who share a common love for their Jeep. They also aim to celebrate the camaraderie brought on by simply owning the same brand of car. This club has meetings and events to share knowledge and experiences. Additionally, of course, members of this group go together on trail rides.
Jeep Enthusiasts of Eastern PA: J.E.E.P is likely the most inclusive Jeep club in PA. This group prides itself on being family-friendly and welcoming to all drivers and all types of Jeeps. Old, new, bone-stock or heavily modified, J.E.E.P welcomes all! They have a variety of different events and activities to offer something for every member. There's just one requirement to join; you have got to love your Jeep!
PA Jeeps: This club's top goal is to preserve and protect Pennsylvania's environment, but they offer so much more. PA Jeeps aims to provide fun for the whole family with off-roading, allow members to share knowledge, promote off-roading and its image and ensure all Jeep owners stay safe on and off the beaten path.
Schuylkill County Jeep Alliance: If a tight-knit Jeep family is what you're searching for, this one is for you! Also a family-friendly club, SCJA  is always welcoming new members while keeping existing ones close. As with many Jeep clubs, this one has strict rules against reckless driving, drug and alcohol usage, and abusing Pennsylvania's natural environment.
Jeep Vehicles at Victory DCJR of Delmont
We have a wide range of Jeep's here at Victory DCJR, from the versatile Compass to the ultra-capable Wrangler and every model in between. Check out our inventory online or visit us in-store to begin your journey as a Jeep enthusiast! If you're already a Jeep owner, check out Mopar's vast selection of genuine Jeep parts to make your Jeep really stand out on the trails!